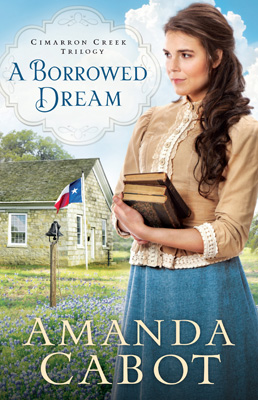 Oh Cimarron Creek. It has been awhile.
When I left Cimarron Creek last year, I had some concerns that the story may fade into memory due to the strength of its main
duo
. So, I'm thrilled to report that book 2 addressed almost all of my concerns providing satisfying characters, an intriguing plot, and more insight into the little Texas town.
For all my concerns about Lydia carrying a book, Catherine steps into a lead role with ease. Cabot wastes no time establishing Catherine as a relatable lead. I appreciated the depth of her struggles wrestling with both her future and her grief over the events in book 1, not to mention the wonderful connections this made between the book. Lydia flourishes in the role of best friend and I feel Cabot used Catherine's leading role to draw more depth out of her secondary characters giving the whole cast a deeper feel.
Catherine's wrestling to find healing from the emotional injuries of book 1 make for a wonderful plot line that is sure to draw readers in. Again, I appreciated the continuity as it not only provides a strong plot but actually strengthens book 1 through its efforts. Cabot also manages to provide a nice balance of life growth elements through Catherine's journey, adventure through Austin Goddard's past, and emotional drama through the struggles of the children Seth and Hannah. There really was something for everyone. Personally, I was excited to see that the story of Joan (my favourite character Aunt Bertha's daughter) was, indeed, continued in a satisfying manner, showing that Cabot truly does have the ability to plan out a overarching plot and nail down her elements throughout the story. I'm excited to see where Joan's story leads in book 3 A Tender Hope at its release next year.
My only downside to the story was the use of dreams to drive the plot along. Catherine, Grace, and Austin all had pivotal moments resolved by the content of someone's dreams. This element felt a bit too contrived (perhaps since it's not in my experience?) and tended to throw me out of the story momentarily due to incredulity.
That said, A Borrowed Dream is a strong addition to the Cimarron Creek series and provides the memorable punch to bring readers back.
4 out of 5 stars.
I received this book as part of the Revell Reads book tour in exchange for my honest opinion.